With over 3 decades of presence in the outsourcing sector, we have developed robust capabilities in spheres as diverse as medical transcription, registry and share transfer, e-publishing and data management.
Cameo has a pan India presence with operating hubs in Chennai, Mumbai, New Delhi, Bangalore, Hyderabad and Coimbatore, besides having an operating presence in Africa, through its joint venture, Cameo Techedge Services DRC.
We have distinguished ourselves through a relentless pursuit of quality and delivering value – an endeavour that has seen us serve our clients with aplomb. Our capabilities are further enhanced by the presence of handpicked and experienced workforce.
Over 30 years of experience in the BPO realm
Handpicked and professionally qualified workforce
Rich experience in working with blue-chip clients
Thorough understanding of processes and dynamics involved
in working with offshore clients

Passion for customers
We place our customers first in everything we do.
Trust and respect for individuals
We work together to create a culture of inclusion built on trust, respect and dignity for all.

Achievements and contributions
We strive for excellence in all we do; each person's contribution is key to our success.

Results through teamwork
We effectively collaborate, always looking for more efficient ways to serve our customers.

Uncompromising integrity
We are open, honest and direct in our dealings.

Speed and agility
We are resourceful, adaptable and achieve results faster than our competitors.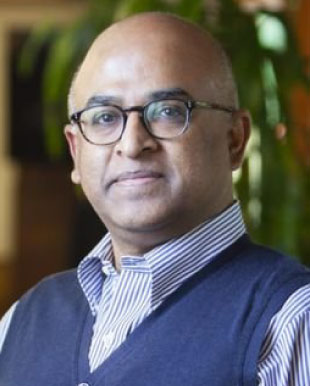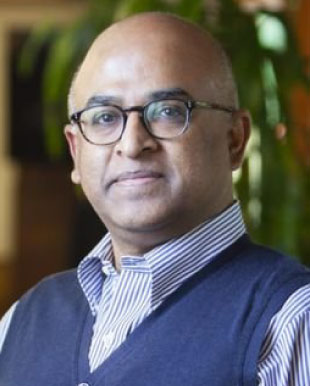 Jawahar Vadivelu is the Chairman of Cameo Corporate Services Limited, a business process outsourcing firm headquartered in Chennai, India, having operations in India and Africa. He holds directorships in Cameo Techedge Services DRC, National Trust Housing Finance Limited and Navia Markets Limited. He has served as independent director on the board of India's largest public sector oil company, Oil and Natural Gas Corporation Limited (ONGC), and on several of its sub-committees, including its audit committee and policy and planning committee. He has also served on the boards of Southern Petrochemical Industries Corporation Limited (SPIC) and Sical Logistics Limited. He has rich experience across a broad spectrum of financial services in India, that includes, mortgage finance, stock broking, insurance, registry and transfer (RTA) and asset management. Jawahar Vadivelu is a Past President of the International Chamber of Commerce – India, and is member of the national executive committees of FICCI and the Indian Council of Arbitration (ICA), and was president of one of India's oldest chambers of commerce, the Southern India Chamber of Commerce & Industry (SICCI). Presently, he is also a member of Paris based ICC's Global Commission on Trade & Investment Policy.

Jawahar Vadivelu holds MBA degrees from the Asian Institute of Management, Philippines, and from the Booth School of Business, University of Chicago. He is deeply interested in academia and currently serves on the board of trustees of the Chennai Mathematical Institute, the governing council of Sri Venkateswara College of Engineering & the International Advisory Board of the Gustavson School of Business, University of Victoria, British Columbia, Canada.
Jawahar Vadivelu
V N Shiva Shankar, a practicing lawyer. Besides a Bachelor Degree in Commerce, he holds a degree in Law. He is also an Associate Member of the Institute of Company Secretaries of India and the Institute of Cost and Works Accountants of India. He serves our Board as an Independent Director and contributes his rich experience for the betterment of the company.
Shiv Shankar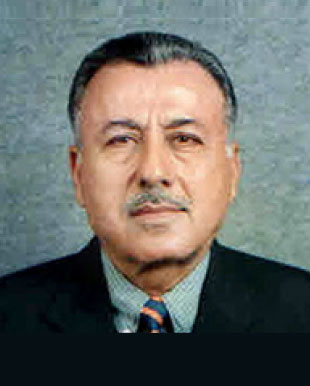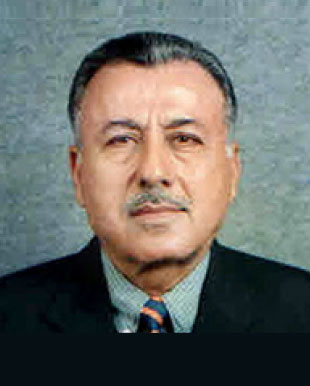 Muneer Sait
Independent Director
Muneer Sait serves on Board as an Independent Director. Besides a Bachelor Degree in Commerce, he is an associate of Indian Institute of Bankers. He served India's largest bank, the State Bank of India, for 36 years. As an athlete, he represented India in the Olympics and Polo and won the Field Hockey Gold Medal.
Muneer Sait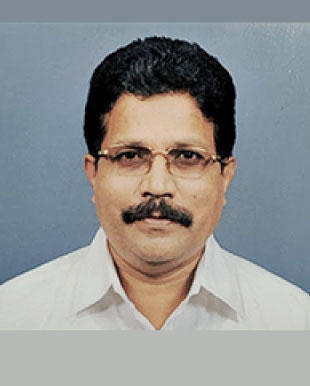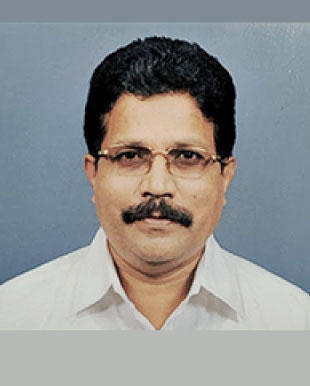 R D Ramasamy
Whole Time Director
R. D. Ramasamy (RDR) holds a Bachelor degree in Law and Commerce, besides a Post Graduate Diploma in Taxation & Accounts. RDR heads the Registry & Telecom Divisions of the company and has over 25 years of experience in Share Transfer and Registry related activities, handling new & additional issuance of shares and maintenance of share transfer activities. The Registry Division caters to the needs of over 300 companies. RDR has also handled over 250 public / right issues for various companies & banks. The Telecom Division extends end-to-end CAF management services in South India to almost all of the major telecom companies in the country.
R.D. Ramasamy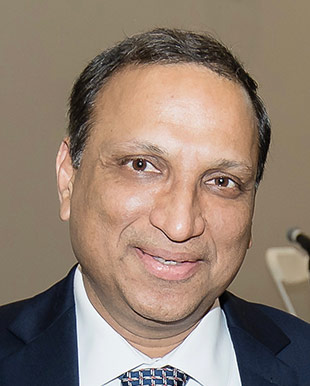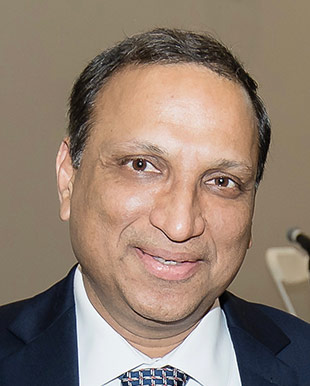 Ash Bagdy
EVP- Outsourcing Services
Ash Bagdy has over 2 decades of experience & expertise in the Outsourcing / BPO arena. Ash has been heading the Healthcare Division of the company for over 10 years. Some of the Division's activities include Medical Transcription, Revenue Cycle Management, Virtual Scribing and Medical Records Review. Ash holds an MBA and an MS in MIS and is based out of America. Aside from business development & client relationship in America, he is also responsible for the India Operations. He is ably assisted by a Asst. Vice President at the Corporate Office in Chennai.
Ash Bagdy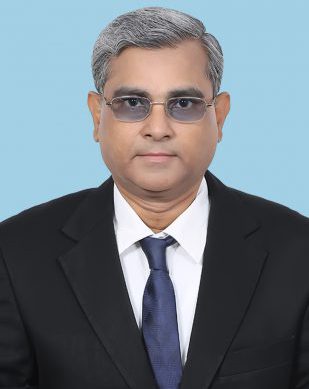 SM Sathyaprasath
EVP- IT Enabled Services
An IT executive with over 38 years of experience, Sathyaprasath (Sathya) is a pioneer in developing and executing IT operational strategies to promote organizational growth and optimal utilization of emerging technologies. Sathya is a Bachelor of Science, holds an MBA and Master of Corporate Laws along with various other professional qualifications in IT.
Sathya has been frequently recognized for taking on major initiatives, adapting to rapidly changing environments and resolving mission critical issues to ensure success. He is an expert in Healthcare, Pre-press & e-Publishing and Banking.
He has good experience in strategic planning, building high-performance teams, project management and implementing best practice methodologies and continuous improvement programs.
SM Sathyaprasath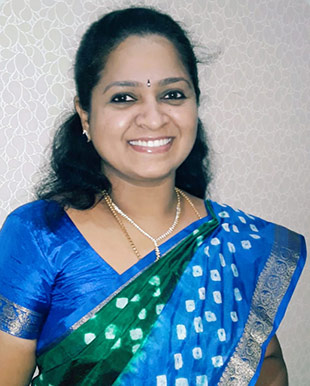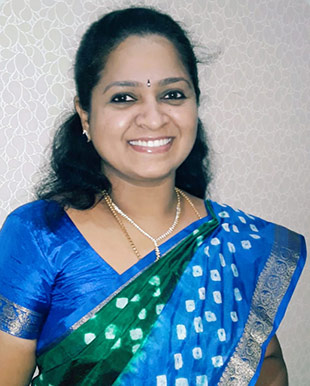 Sreepriya K
VP – RTA and Company Secretary
Ms.Sreepriya.K, is a Master of Business Administration from Indira Gandhi National Open University and holds a Bachelor degree of General Laws from Annamalai University, besides being the Associate member of the Institute of Company Secretaries of India. Priya heads the Registry division of Cameo Corporate Services Ltd since 2012. Cameo is a leading, SEBI licensed category I Registrar and Share Transfer Agents. The Registry division caters to over 1000 corporate clients which includes leading corporate houses, nationalized banks, blue chip companies and Government companies etc. Under her leadership, the division handles corporate actions like IPOs, rights issues, bonus issues, Mergers & Amalgamations, Capital reduction, Stock split and consolidations etc in the capacity of Registrar to the issue. She is also the Company Secretary of Cameo, where she takes care of the secretarial compliance requirement of the company.
Sreepriya K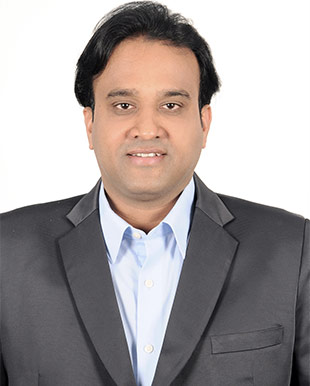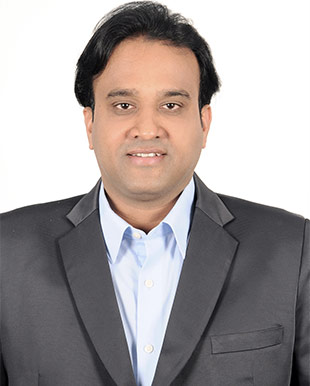 Ramanathan K
Vice President – IT
Ramanathan has experience of well over 21 years in IT Project Management and Service Delivery Operations in the Education, Supply Chain, Services, Distribution, Financial Services, BPO, Medical Transcription, Mobility and CRM Domains. Heading IT operations which includes IT security, Servers, Storage and Networking. Instrumental in Establishing Virtualized environment (Server, Storage, Networking, Desktop) across Business Units in different industry verticals. Handling assignments specially in Digital Transformation, Project Management, Product development, Client Relationship, Team/Vendor management, Service Delivery Operations.  He holds a Master of Computer Applications (MCA) degree, Project Management Certified Scrum Master (CSM) with Scrum Alliance, Certified Cyber Security Strategist(DSCI)  and Lean Six Sigma Green Belt certified Professional which helps in streamlining process and optimal adoption of emerging technologies to promote organizational growth.
Ramanathan K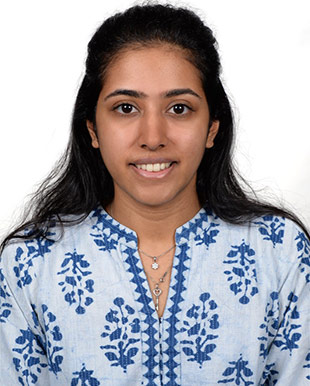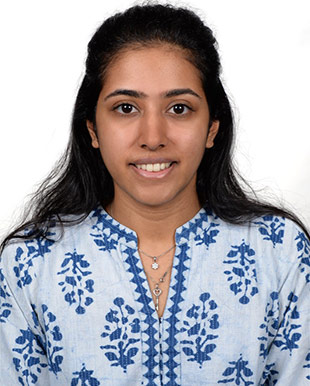 Niranthara Muthiah
Head – Business Development
Niranthara heads Business Development for Cameo Corporate Services. She began her time at Cameo, assisting the Registry division in development and sales of their innovative tech product, Vigilant. Prior to this, Niranthara worked at MAPE Advisory, an investment bank exclusively focused on M&A and private equity advisory. During her time there, she worked as an Analyst on fund raising projects in the Health Insurance, Financial Services, Micro-finance, Consumer, Pharma and Interstate logistics industries. Niranthara holds a degree in Politics, Economics and History from University College, London and Kings College, both ranked in the top 10 Universities in the UK. Niranthara is also the co-founder of a social impact enterprise called SPARK, that is a platform for conversation on the unspoken issues in India. They focus on topics that range from development to feminism, to challenge the existing rhetoric on these important topics. Over its life of 1 year, SPARK has organised over 15 events with highly accomplished speakers from various backgrounds and fields.
Niranthara Muthiah