Our journey into the world of medical transcription began at the turn of the millennium, in 1999. Medical experts across the shores needed able assistance at the back-end, which we were well-qualified to provide. Today, our spectrum of services includes medical transcription, scribing, medical record review, and virtual scribing.
We take our responsibilities diligently, which reflects in our ISO/IEC 27001: 2013 certification and adherence to strict HIPAA compliance – this is duly monitored by compliance officers and a team that provides services 24x7x365 days.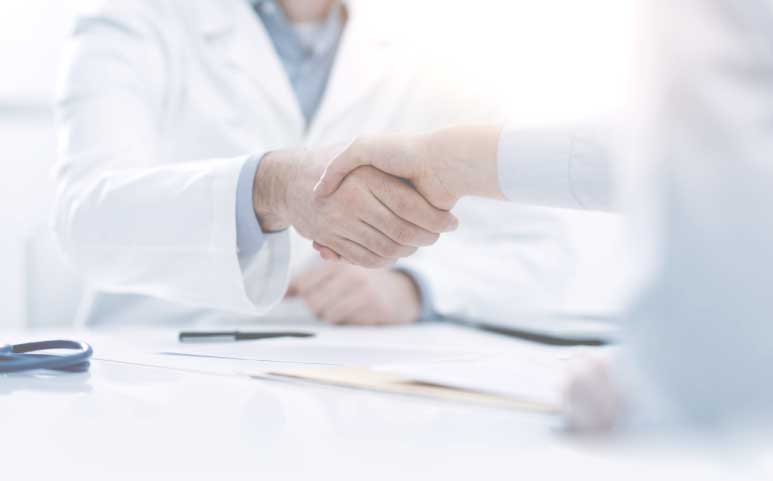 The demanding nature of the healthcare profession often calls for expert support in the back-end. This is crucial in the context of patients' history. We accurately record and transcribe doctor-dictated reports, procedures, and notes in an accessible electronic format. We depute dedicated auditors to conduct random sampling and quality monitoring. We also have certified trainers across all healthcare domains and a strong IT team adopting advanced technology in data handling.
The next word in
transcribing
Virtual Scribing reduces the documentation time for physicians. Our virtual scribes listen in real-time to patient visits, or a portion of the visit, and enter the information into the EMR as directed by the physician. Virtual Scribing services are ideal for large healthcare systems with various EMR/EHR needs, specialty practices, and remote/rural healthcare facilities with limited IT budgets.
Medical Record Review solutions are an important component of the medico-legal industry. Thus it is essential therefore for representatives of insurance companies to check the veracity of documents. As pioneers in back-office and documentation services for the healthcare industry, we are well placed to offer MRR. Experts vet records at every stage, from screening the cases, organizing and sorting, to identifying critical issues. We promise stringent quality control protocols, customizable turnaround time, competitive pricing and HIPAA-compliant services.
Cameo offers a well-trained and experienced workforce who are well-versed in all prominent EMRs/EHRs with utmost accuracy & quick turnaround time.
Years of
exceptional services
ISO/IEC 27001 : 2013
certified
Get in touch to know how Cameo can add value to your business objectives.